Online Political Fundraising
Boost up fundraising for your political campaigns

Set up a customized political fundraising campaign instantly

Add maximum donation cap on donation forms- follow the law

Kick-off peer-to-peer fundraising with a dedicated political fundraising page

Let donors pay via a secure QR code

Accept recurring donations, reduce the paperwork, and get money the next day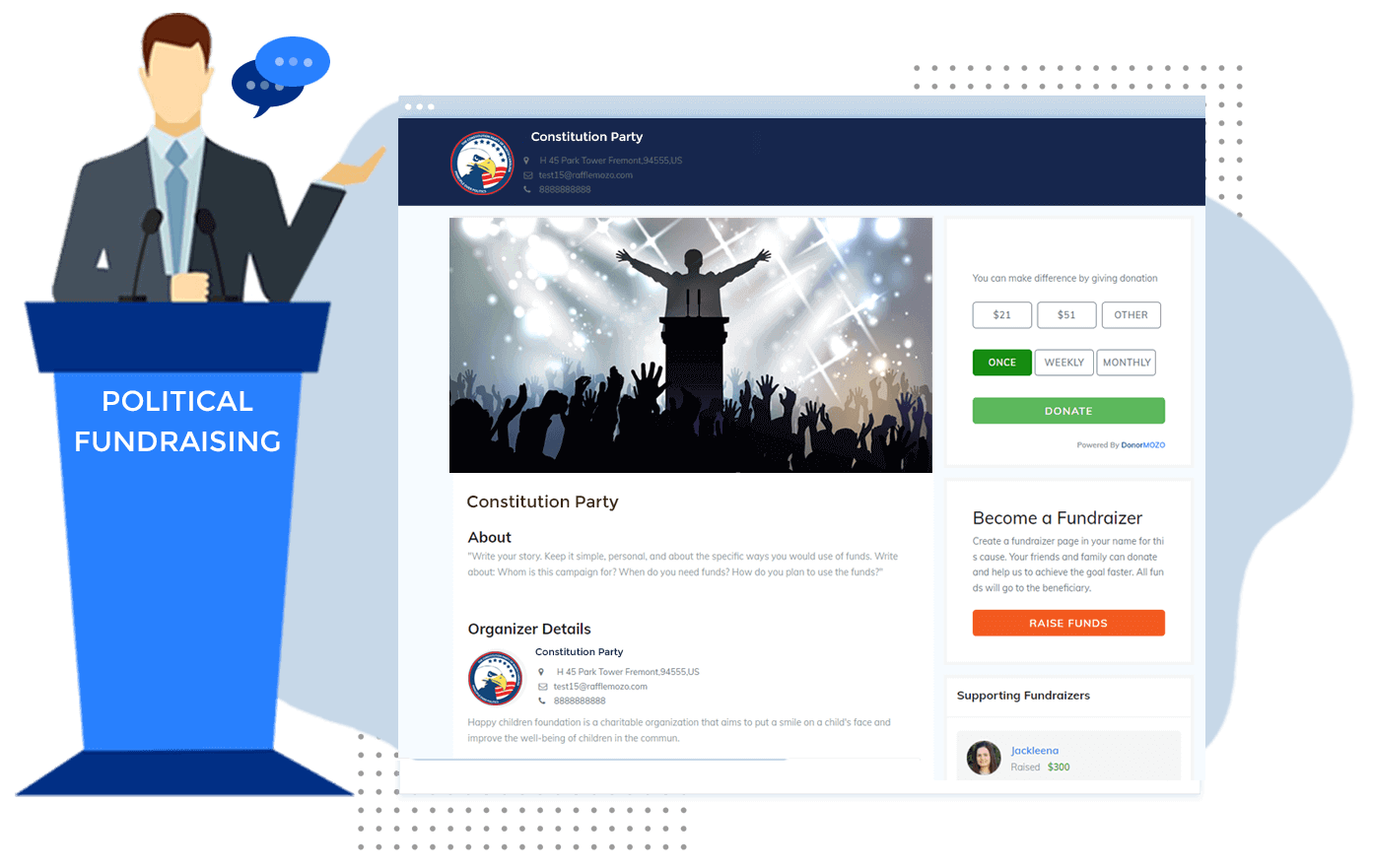 Donormozo Takes Political Fundraising to the Next Level
Welcome to Donormozo, a seamless online political fundraising platform designed to help political campaigns/ candidates/ parties accept donations. Let us oversee the processing of your contributions and get you your money within hours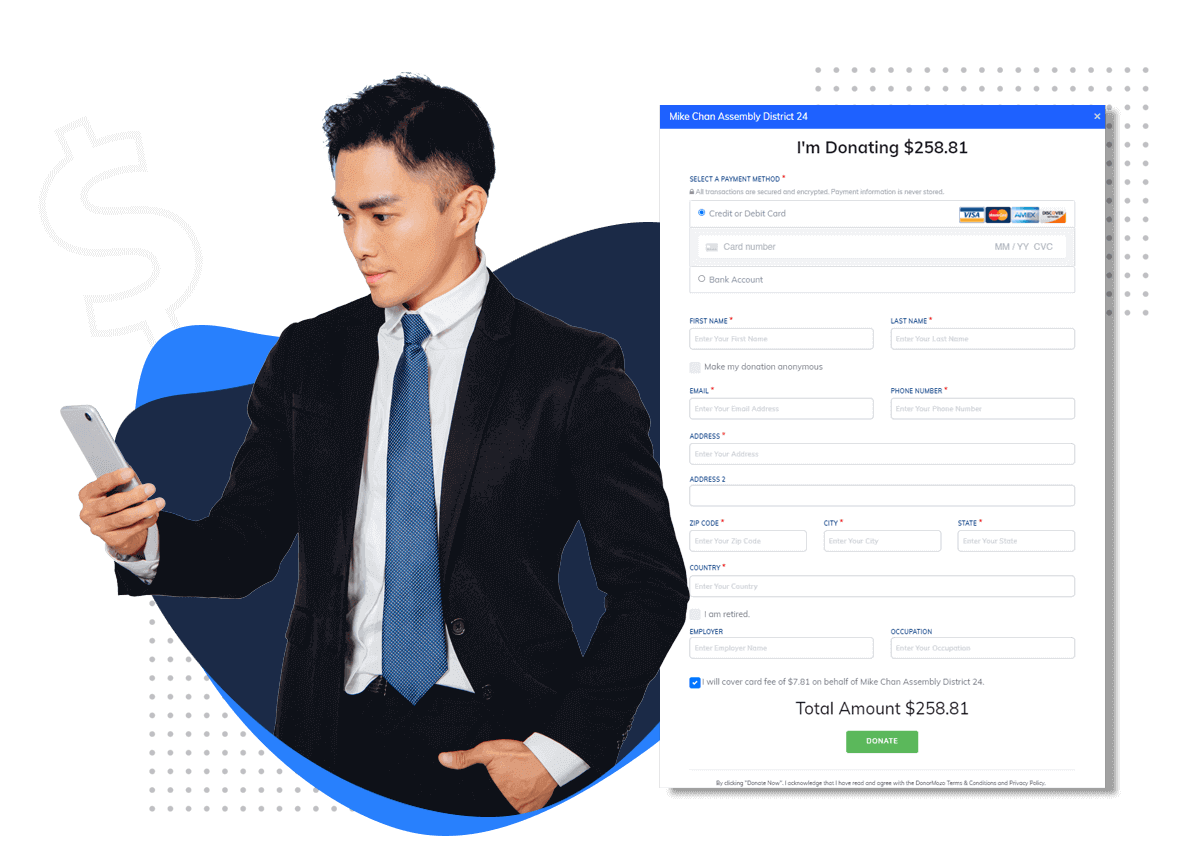 Use Donormozo, Best political fundraising platform to add custom questions to better understand and manage your donors. Secure sensitive information securely and utilize it whenever you need it.
Political Peer-to-Peer Donations Made Perfect
Turn your supporters/donors into peer-to-peer political campaigners. Integrate all fundraising pages with websites, emails, and social media campaigns.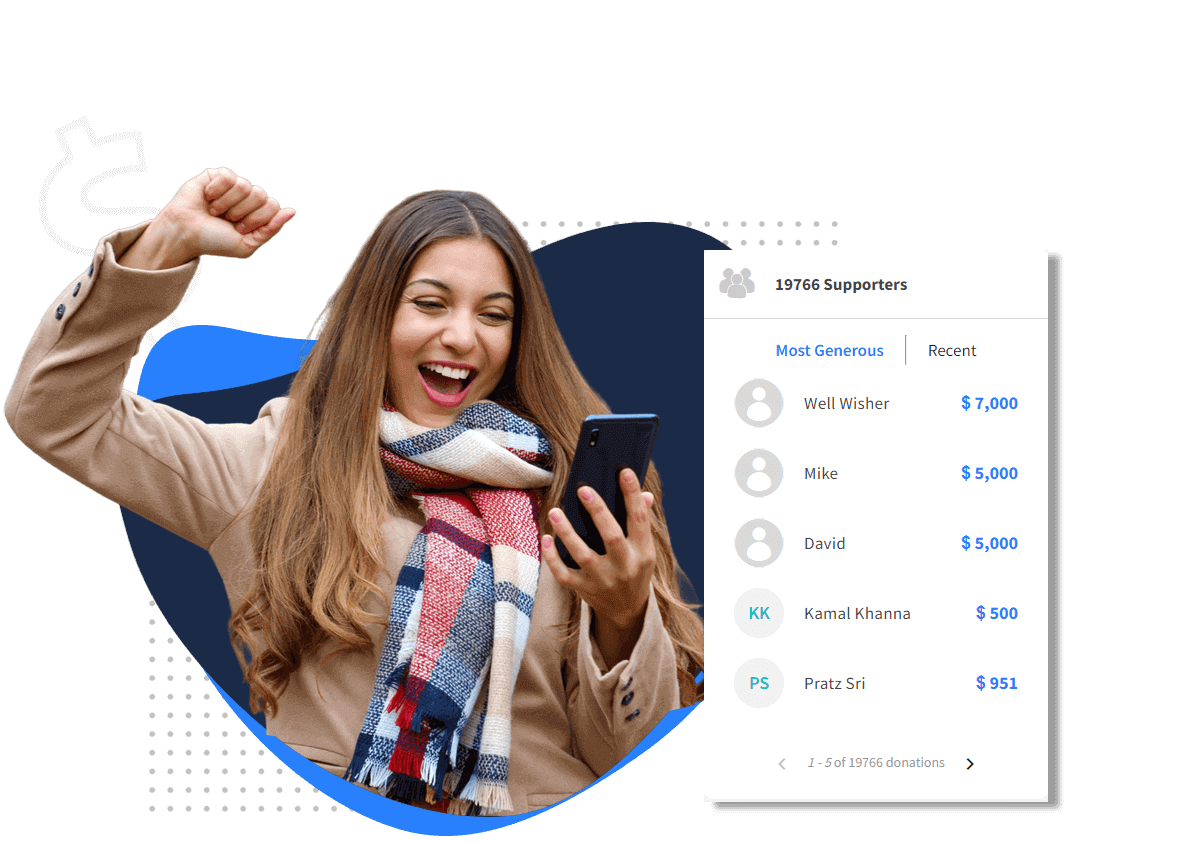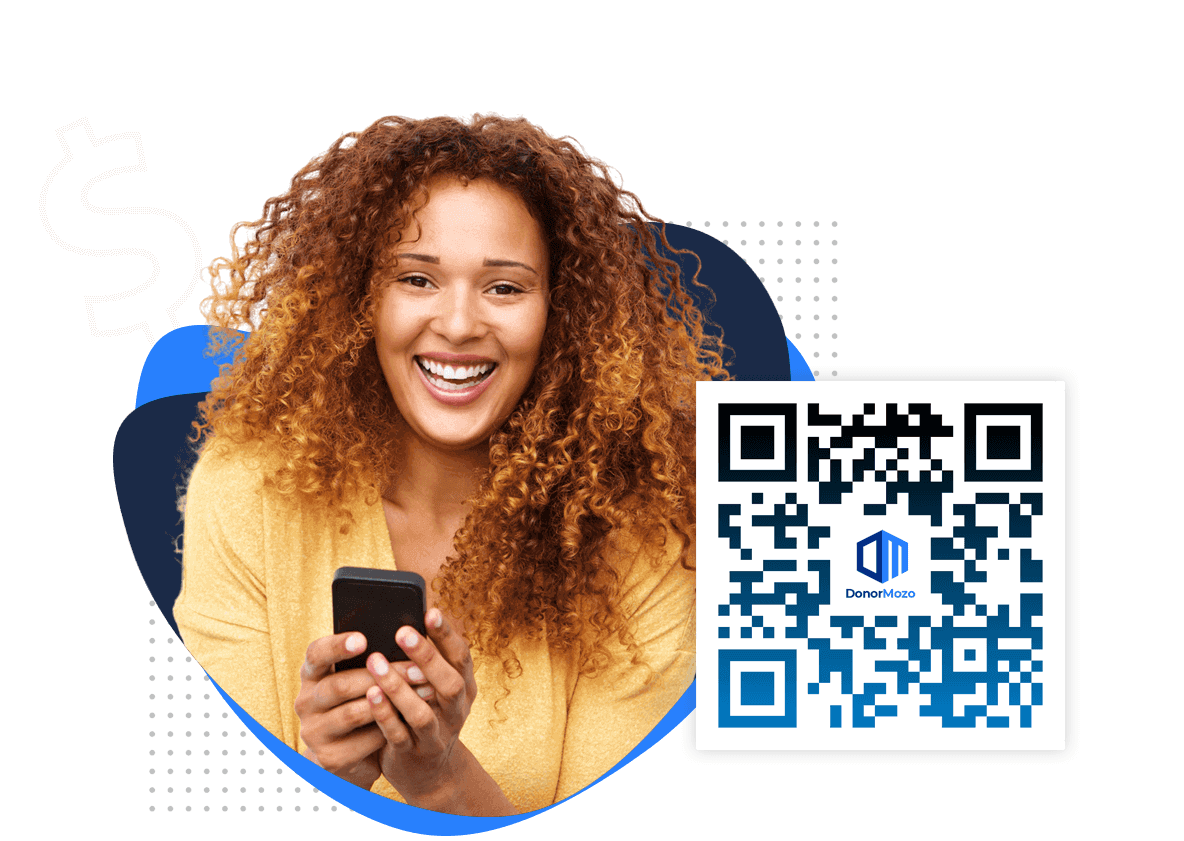 Make donors' life easy by offering automatically generated QR codes that can be used to donate in seconds. All they need is a smartphone camera. Donors can also pay via cards, bank transfers, and digital wallets. It's their choice!
Ensure 100% adherence to contribution laws of your country/state. Set donation limits to avoid overpayments and list custom disclaimers on all donation forms.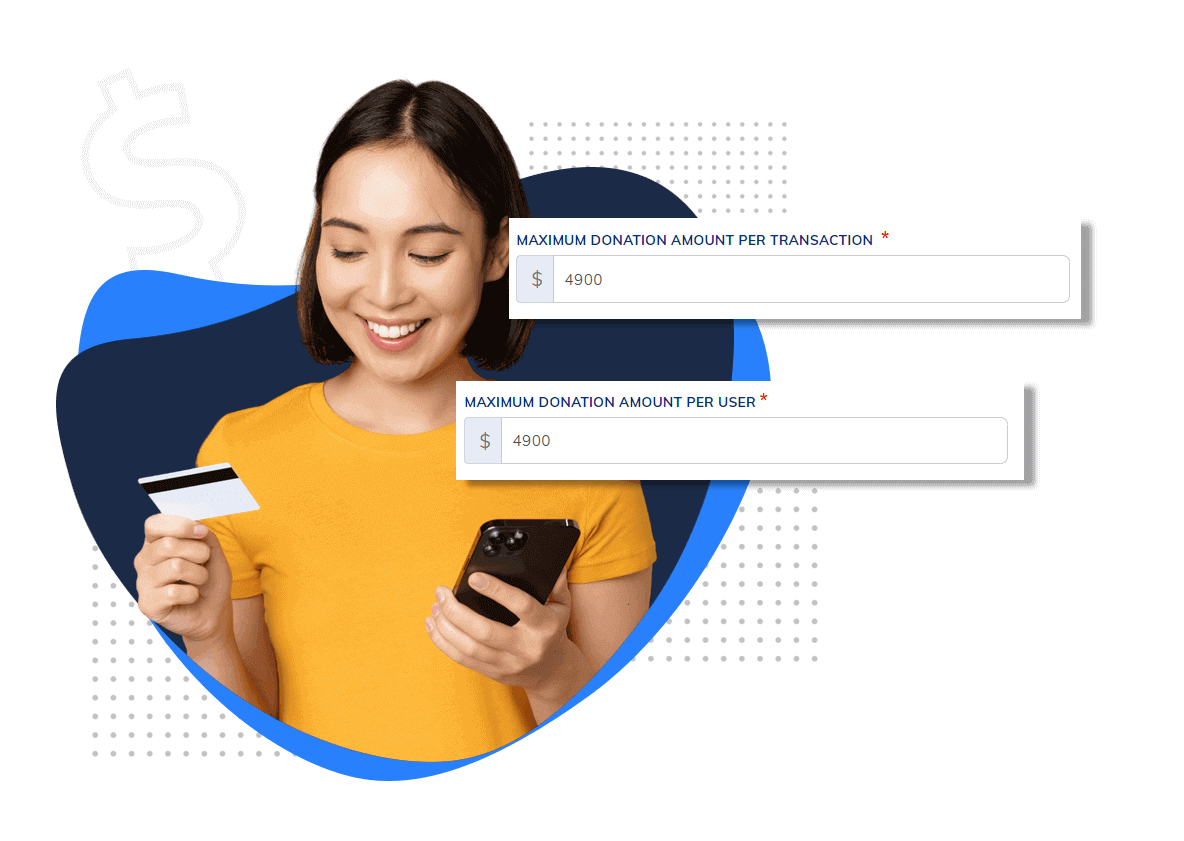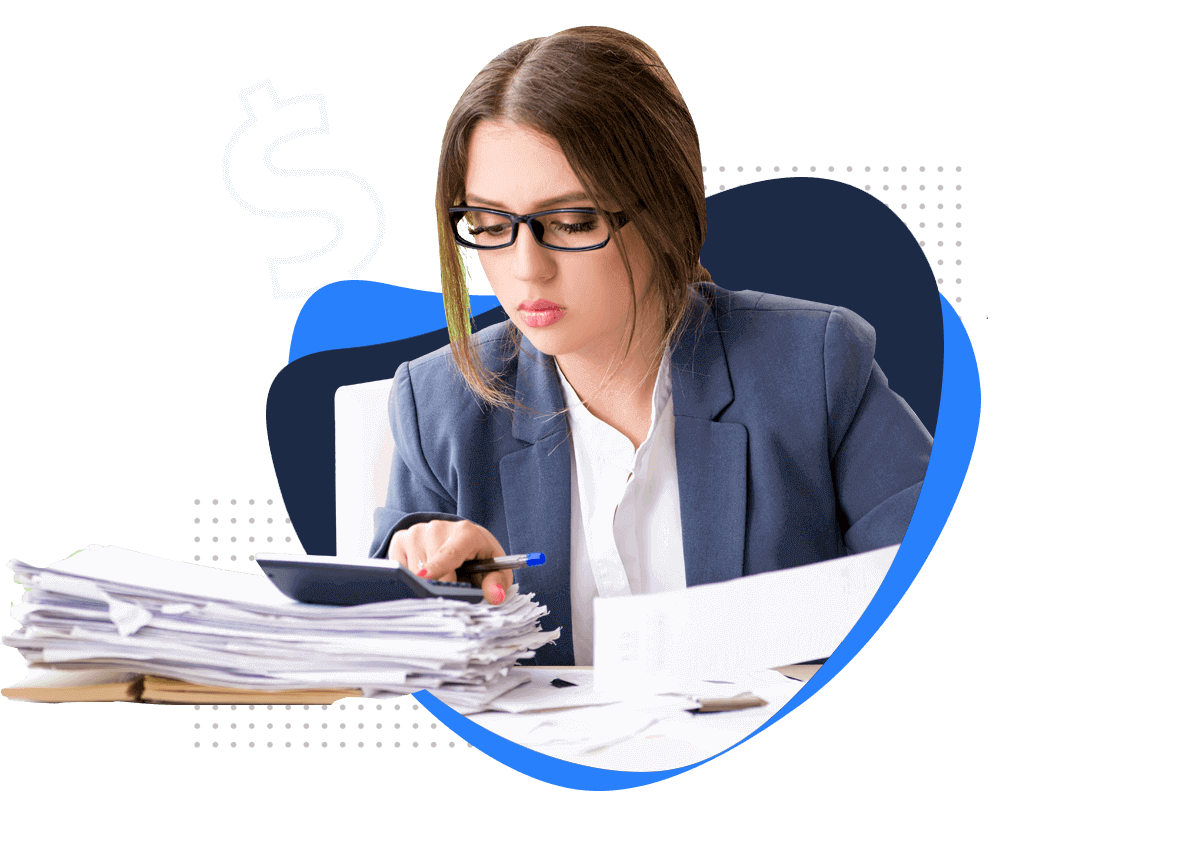 Eliminate the Mundane Tasks
Make your political fundraisers more efficient by eliminating mundane tasks like long waits, unwanted paperwork, and useless bank trips. Let Donormozo, the best political donation platform take care of the backend work, so you focus on the big picture.
Thanks to Donormozo's effective reporting, you always know how much a political campaign has raised, any time of day or night. Also, easily export the information you need to file and bring a smile to your accountant's face.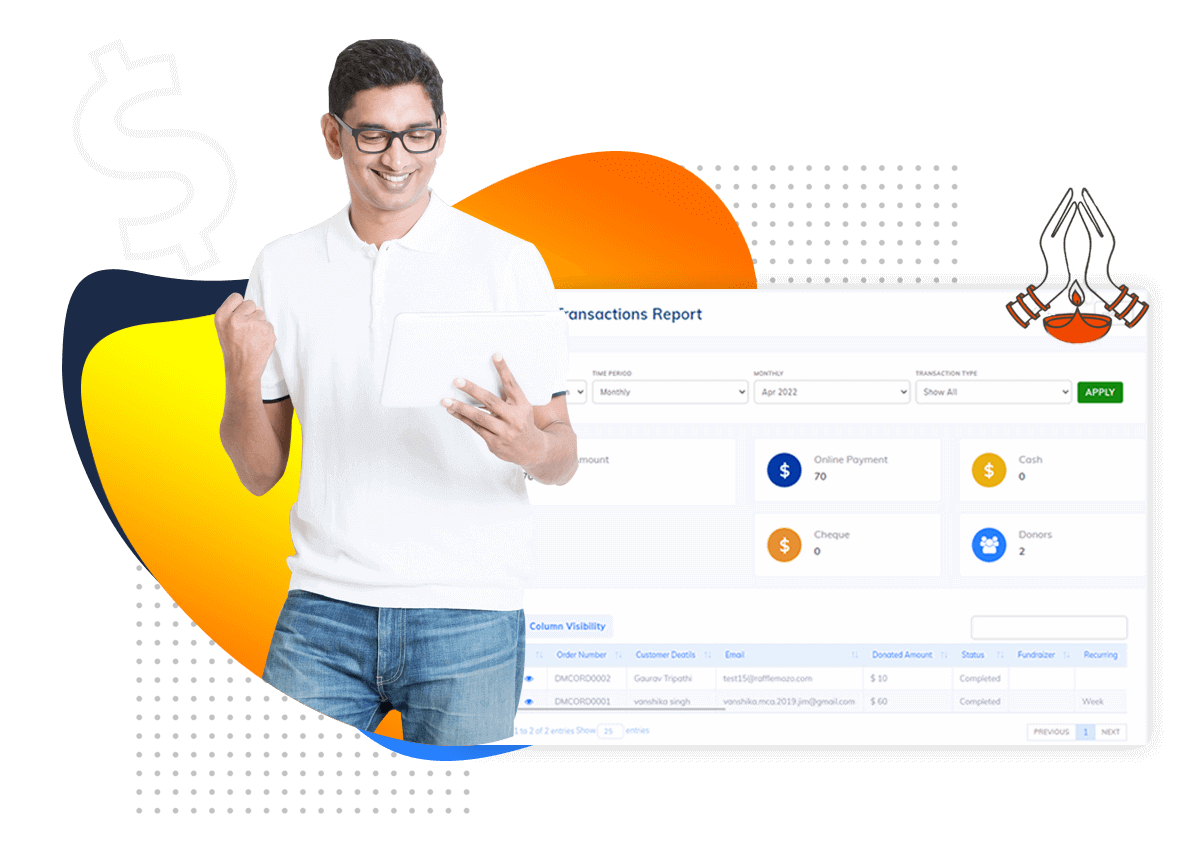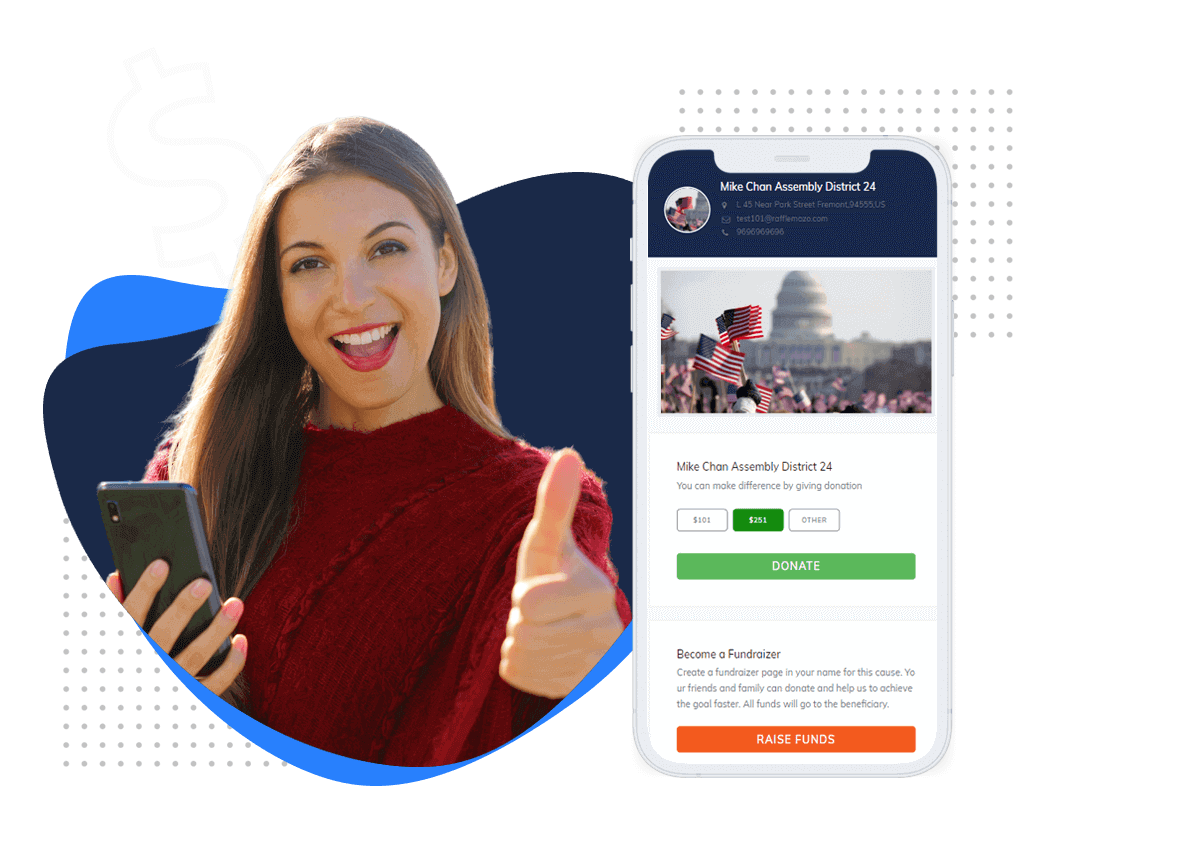 Make Campaigns Mobile-Friendly
Make your political fundraisers/campaigns mobile-friendly by tracking money received from each source. See the contributions made and access contributor information via your mobile anytime you wish.
Let the Donors Cover Fees
Let your donors cover the fees and ensure you get 100% of the donated amount. Who doesn't like some extra cash?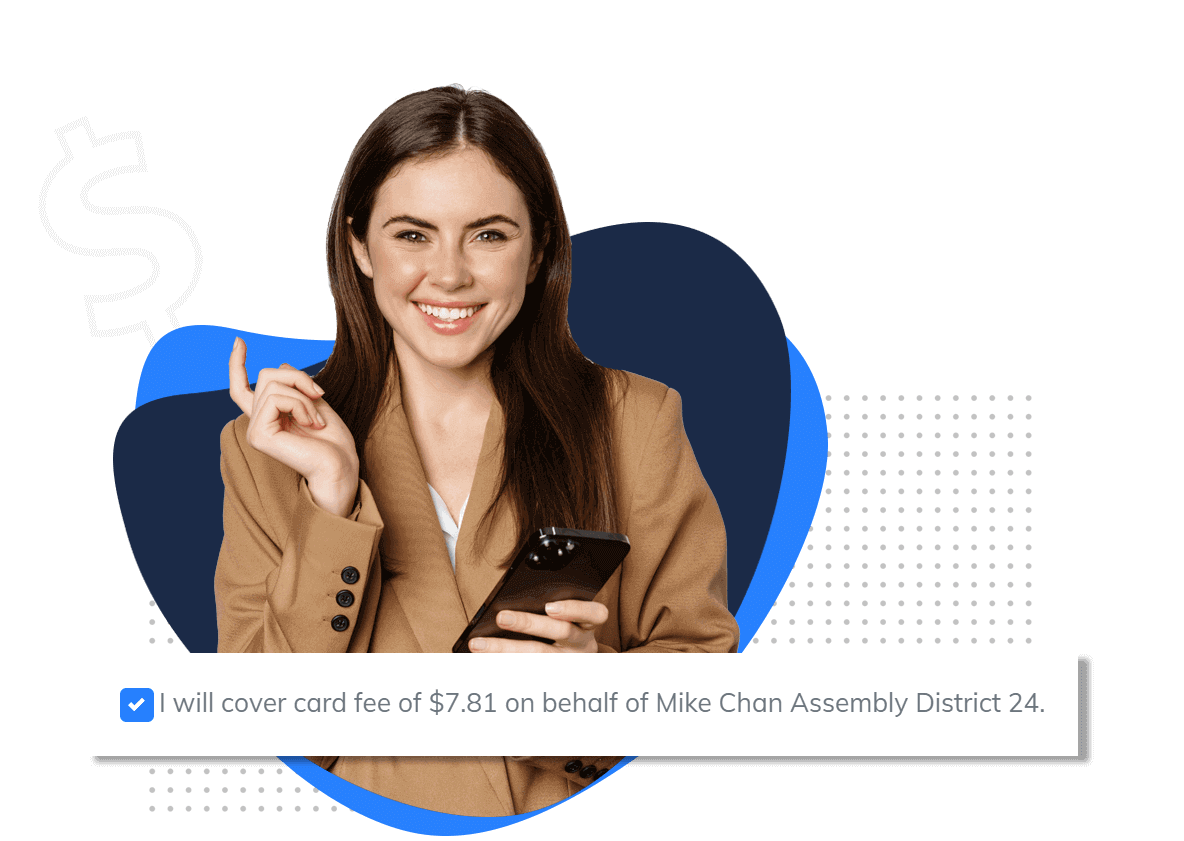 You might be wondering what makes Donormozo unique.
Here are some features you'll fall in love with: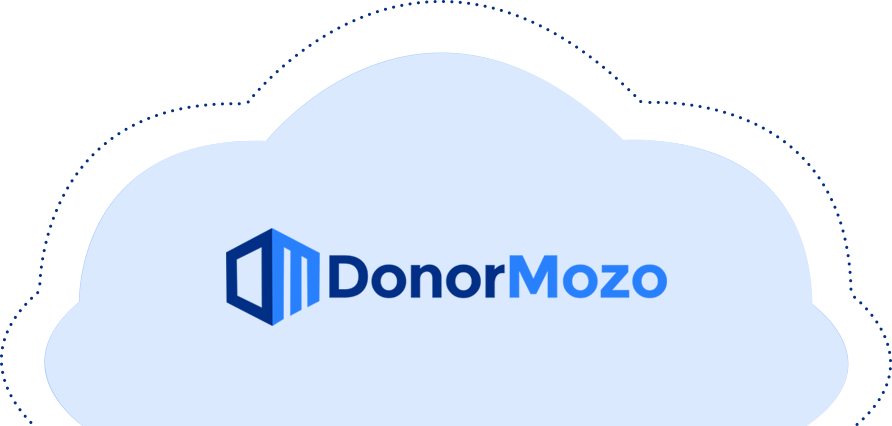 Support pros Help DonorMozo
to drive impact and reach your goals faster.
"We would recommend DonorMozo to any non profit organization looking to streamline campaign efforts."
Carmel Granahan
NGO - Manager
"For someone that is not very "techy" like me, DonorMozo made my job easy. It is an extremely user-friendly platform."
"I would recommend DonorMozo to everyone who runs a non-profit and is in need of a way for people to donate online."
Margaret
Marketing Manager
"DonorMozo is brilliant platform that introduces more transparency in donations."
"DonorMozo is the platform that made it possible to make a donation with utmost ease."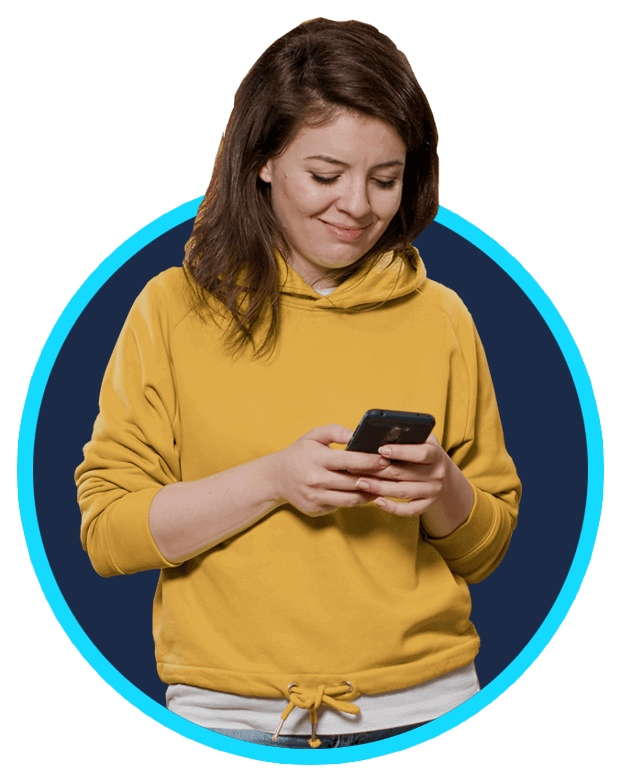 Ready to start fundraising?
Need any support go ahead schedule a call with us.
Let's Grow Your Empact Together
Resources for Political Fundraisers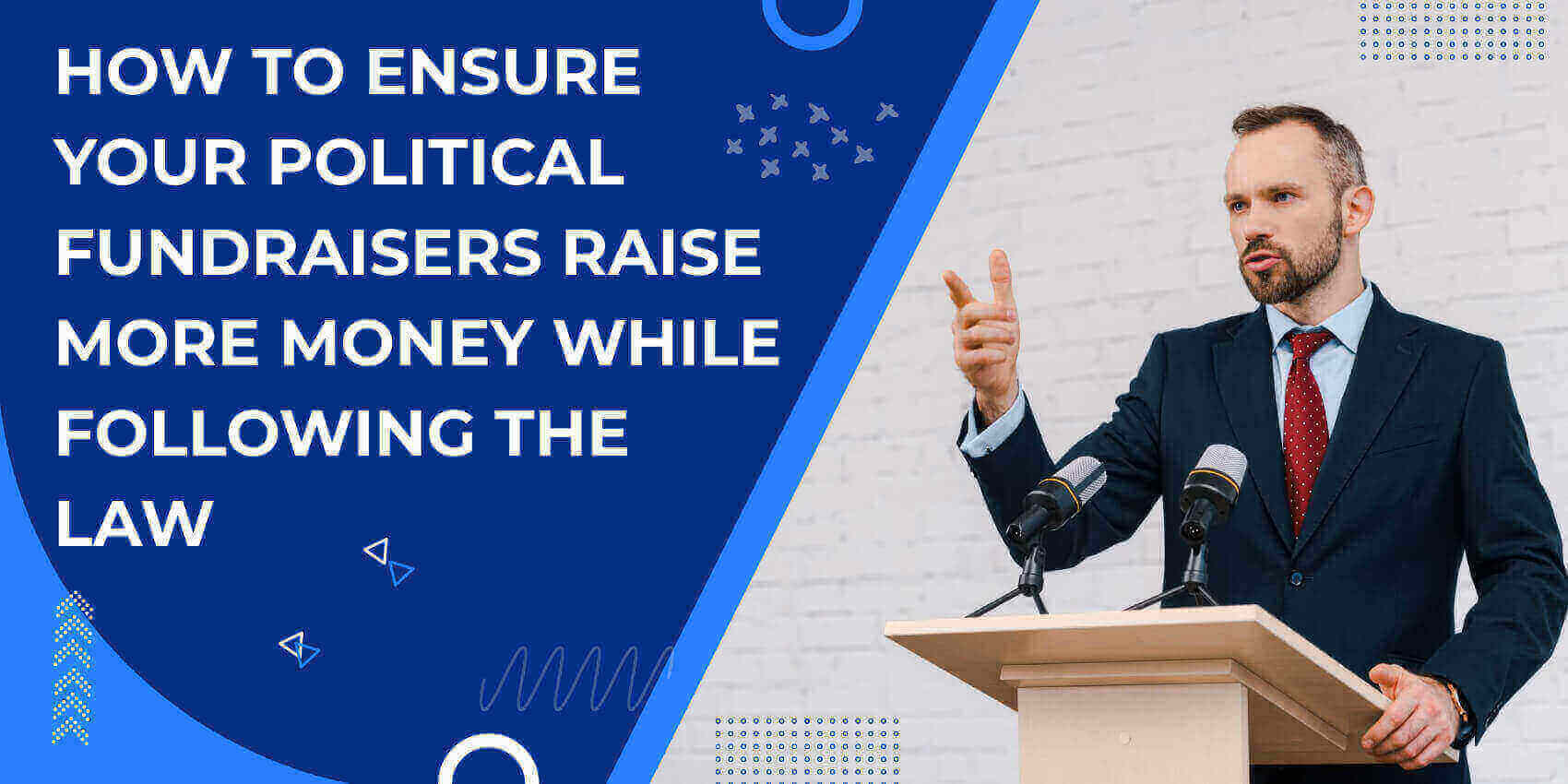 Want more funds for your political campaigns? If so, you need to remember not to go overboard. There are some laws associated with political fundraising ...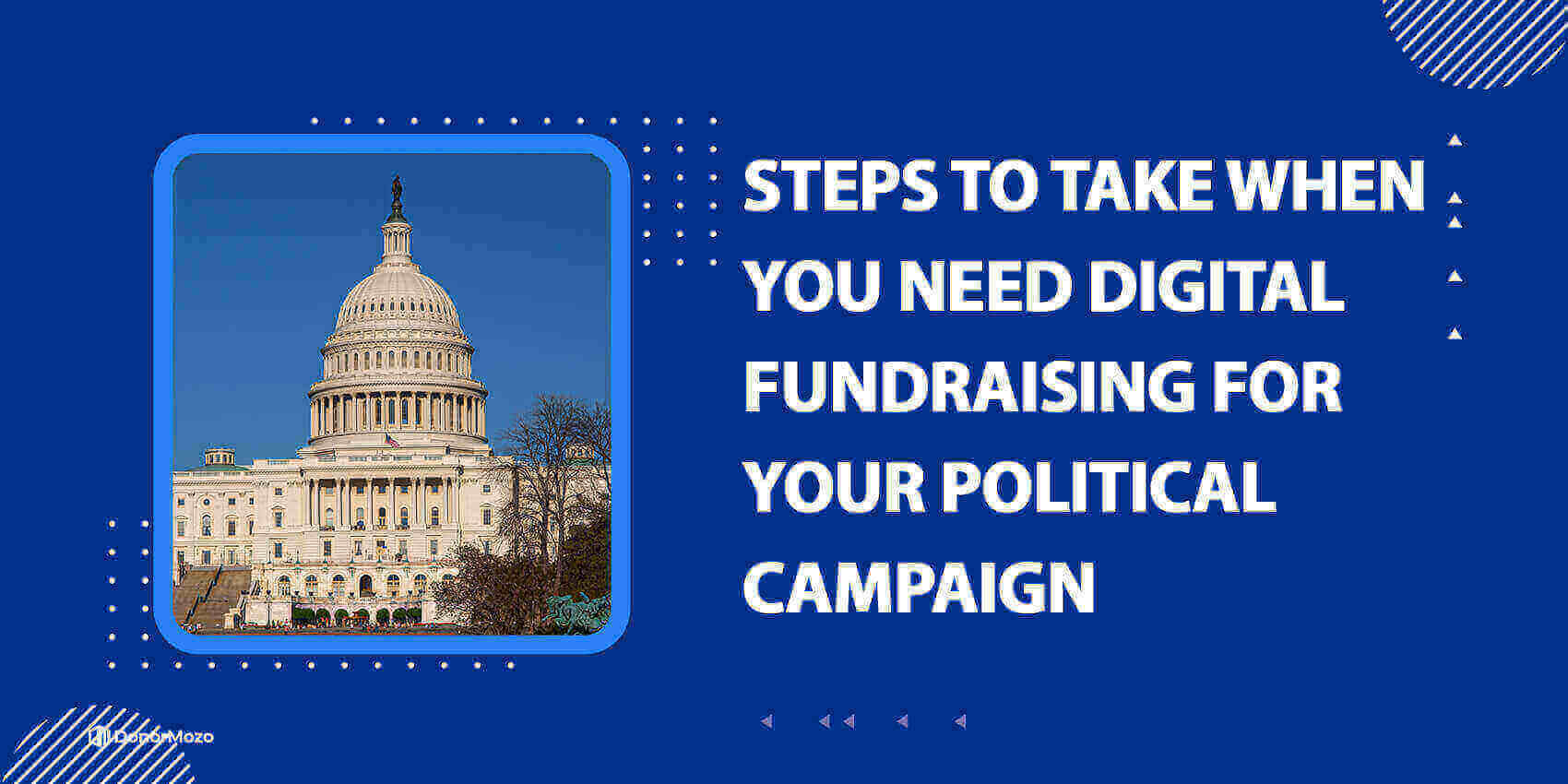 To make any political campaign successful, you need funds. If you are already uber-rich and have millions of dollars, you are good to go. Otherwise, ...
Trusted by 152,000 customers worldwide
to drive impact and reach your goals faster.









If you need help figuring out DonorMozo, reach out to us, and we'll guide you through every step of the way. We are professional and polite, never intrusive!