How to Ensure Your Political Fundraisers Raise More Money While Following the Law
DonorMozo editor
13 Jun 22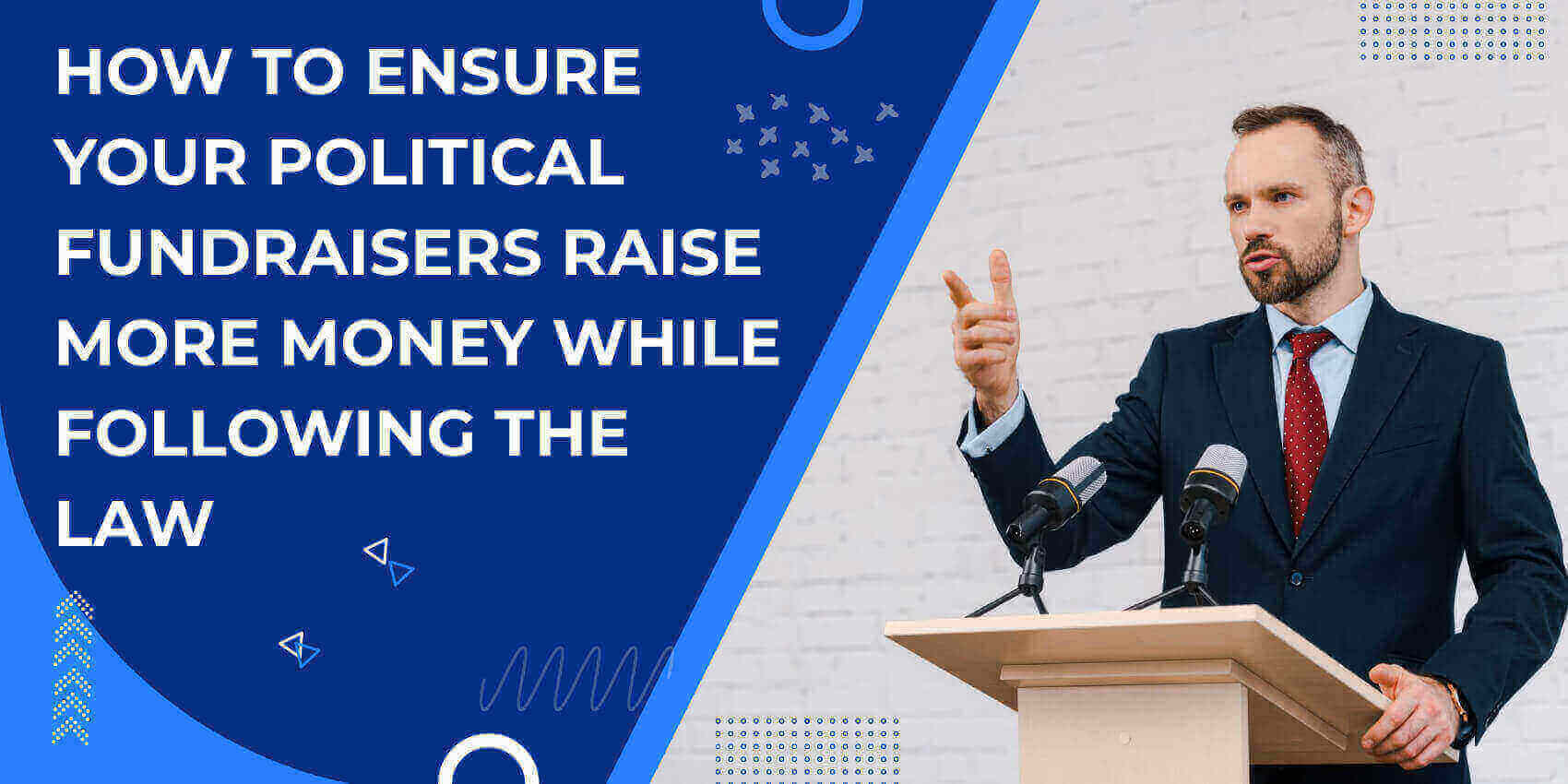 Want more funds for your political campaigns? If so, you need to remember not to go overboard. There are some laws associated with political fundraising that you must know as a political candidate or a political party. Read on to know more on how to ensure your political fundraisers raise more money while following the law.
You should know that United States campaign finance laws regulate the amount of money political parties or candidates can receive from organizations or individuals. These laws also define the cumulative amounts that individuals or organizations can donate. Read more about these laws over here.
Collect Vital Information from Donors
As a political candidate or a political party, it is also essential for you to collect vital information about the donors. DonorMozo can help you in this regard by collecting every donor's name, address, contact, occupation, employer, and additional information. You can even customize the information you collect.
It is also essential for political candidates and political parties to add a donation cap to the donation process to ensure that an individual or organization doesn't pay more than allowed accidentally. Again, DonorMozo can come to the rescue as it allows you to add a donation cap automatically and ensure 100% compliance with the laws.
List Custom Disclaimers on All Donation Forms
When an individual or an organization donates to your political campaign, they must be warned with a disclaimer about the donation. With DonorMozo, you can customize the disclaimer and its wording to resonate with your political campaign or political ideology.
Make Transactions Simpler
Individuals or organizations who contribute to a political campaign are usually in a rush. So, it would help if you tried to make the transactions simpler for them. You can allow them to use different payment methods to make the donations. You can also let them scan and donate so that they can donate via their smartphones when they are on the move. It is also wise to allow them to set up recurring donations with just a few clicks.
Get More When Donors Cover Fees
Often, donors believe they are offering you the maximum possible donation but don't realize that you might need to cover some fees, and the entire donation won't go to your political campaign in such cases. You can fix this with DonorMozo, a political fundraising platform that allows your donors to cover 100% of the fee, so you get 100% of the donated amount.
All in all, it can be said that DonorMozo is a vital tool that helps in ensuring that your political fundraisers raise more money while adhering to the laws. Get started with DonorMozo today and see your donations rise quickly.
Subscribe to our Newsletter
Subscribe for latest Non-profits, Political and Temple Related Updates.